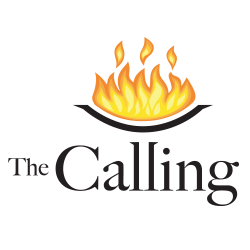 Client: Olympic Spirit Toronto
Depicting the true spirit of Olympism, The Calling takes an exhilarating look at what it feels like to be at the Olympic Games. This HD film was produced by Team Adrenaline and includes 100 years of archival Olympics footage, with editing and visual effects provided by Beevision. The film is free of narration and features a lush musical score composed by Jack Lenz, performed by the 75 piece Slovak Radio Symphony of Bratislava. It is layered with over 2500 sound effects and is finished in 10.1 surround sound. It played for two years at the Panasonic Theatre in the Olympic Spirit Toronto Center.
Directed and Edited by Paul Hart, Producer Nina Beveridge.
News and Reviews:
Toronto Star
   "…a stirring 12-minute movie that left parents teary-eyed and kids wanting to see more…."
– Patricia MacDonell
The Varsity Online 
"This film has brought athletes to tears."
– Marnie McBean, Olympic Athlete
CanadianParents.ca
"This film is incredible … If you are not inspired & ready to explore the rest of the building after this film, you better check your pulse!"
– Phil Williams
Ask The Concierge
"…made you feel an almost moving connection to the games. This film was truly a dominant part of my experience …"
– Jeremy Cantor
Good ol' Toronto
"…The emotionally-charged journey onto the playing field itself begins with a stirring portrayal of some of the finest Olympic moments ever captured on film at Opening Ceremonies. Heroically-displayed on screens 20 ft. high and designed to appeal to all age groups, this 12 min.-feature will transport you to a world where dedication, strength and character carry the day."
AOL City Guide Toronto
"…a gooseflesh-creating montage of the Olympics' most triumphant victories and heartbreaking defeats."
You might be interested in this.