Team Adrenaline was the inspiration of Executive Producer Gordon James, Producer Nina Beveridge and Director Paul Hart, who formed the company in order to produce a state of the art showcase film for Olympic Spirit Toronto, (an Olympic themed entertainment centre). Together we assembled a creative group of media professionals who shared a passion for the Olympics. Collectively our team's Olympic experience extended from the XXI Olympic Games in Montreal, 1976 through to the Games of the XXVIII Olympiad, Athens, 2004. The film was entitled "The Calling" and is comprised of rarely seen Olympic footage dating from 1936 onwards. This exhilarating, emotional film was created to explore what it really "feels" like to be at the Olympic Games. It was mixed in 10.1 surround sound and featured an original score by Jack Lenz, performed by the Slovak Radio Symphony of Bratislava. Free of narration the film is driven by a dynamic score from internationally acclaimed Canadian composer Jack Lenz. Along with exotic world beat musicians, it was performed by 75-piece Slovak Radio Symphony of Bratislava. The music is lyrically layered with over 2500 individual soundthe effects. The theatre at Olympic Spirit Toronto was custom made for this film and offered a 10.1 surround sound environment, immersing the audience in the competitive world of the Olympic athletes.
After completion of "The Calling", Team Adrenaline continued to produce high quality video and multimedia and our clients included Olympic Spirit International, The Canadian Centre for Diversity and the Working Brands Agency. We gathered our inspiration from the values expressed in the Olympic charter – our goal – to always do our best with utmost commitment to quality.
Tragically, in 2008, Gordon James passed away.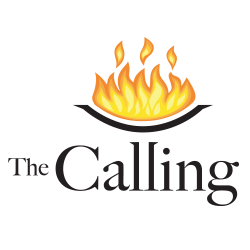 Some Reviews about The Calling
Toronto Star
"…a stirring 12-minute movie that left parents teary-eyed and kids wanting to see more…."
– Patricia MacDonell
The Varsity Online
"This film has brought athletes to tears."
- Marnie McBean
CanadianParents.ca
"This film is incredible … If you are not inspired & ready to explore the rest of the building after this film, you better check your pulse!"
- Phil Williams
Ask The Concierge
"…made you feel an almost moving connection to the games. This film was truly a dominant part of my experience …"
– Jeremy Cantor
Good ol' Toronto
"…The emotionally-charged journey onto the playing field itself begins with a stirring portrayal of some of the finest Olympic moments ever captured on film at Opening Ceremonies. Heroically-displayed on screens 20 ft. high and designed to appeal to all age groups, this 12 min.-feature will transport you to a world where dedication, strength and character carry the day."
AOL City Guide Toronto

"…a gooseflesh-creating montage of the Olympics' most triumphant victories and heartbreaking defeats."
You might be interested in this.