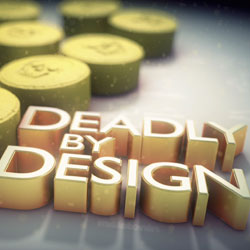 Client:  Produced by Up Front Entertainment for CBC's Doc Zone
A one hour documentary for  about the booming and deadly business of Ecstasy and Crystal Meth manufacturing in Canada. Special reenactments with our daughter Jamie Hart's first dramatic death scene and our son Liam buying and doing drugs!
Producers Linda Stregger and Barbara Barde. Directed by Jaime Escallon-Buraglia. Editing, colour correction and online by Paul Hart/Beevision.