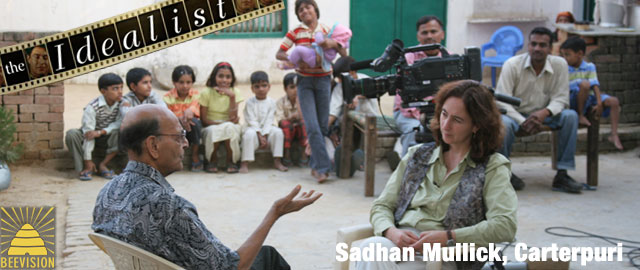 Producer/ Director / Creative Director
Nina is a highly motivated, organized executive and creative thinker, skilled at managing timelines, information, technology, projects and people. She has a proven ability managing projects that require technical, creative, collaborative and business leadership. Committed to innovation and creativity and approaching every project with an inquisitive eye, she has worked in many capacities including:  producer, project manager, director, creative director, designer and writer.
Nina is the President / Co-owner of Beevision Productions and CEO / Co-owner of Hop To It Productions. Since 1993, Beevision has established a reputation as a reliable, quality boutique company that delivers on time and on budget, servicing the broadcast, commercial & corporate markets.  Nina co founded Hop To It Productions in 2006 with partners Susan Nation and Paul Hart to produce proprietary cross platform content and has since accumulated extensive know-how and expertise about the digital landscape.
Nina has a thorough understanding of production financing. She has successfully fundraised and received multiple broadcast license deals, grants and equity investments. As a producer and business operator, she has negotiated many kinds of contracts including service agreements, releases, broadcast & music license agreements, distribution agreements and loan agreements.  Her business management skills include bookkeeping, cost reports, projections and administration which she does for many Beevision/Hop To It projects. She has managed several loans and tax credits including the OFTTC, OIDMTC, Federal tax credits & the OMDC IPF as well as 3 years of SR+ED.
Nina regularly attends Hot Docs and MIPCOM. She has attended IDFA, Kidscreen Summit, Banff Television Festival, MIPTV, and Interactive Ontario's various conferences (IN, Inplay, ICE, iLunch) GDC, SIGGRAPH, BDC, and other industry programs.
She has an Honours BA in English and Philosophy from Glendon College and studied Fine Arts at MSU University in Baroda, India.  She was born in Bombay, India and grew up in India, Canada and the USA.
"I love working with a team of talented, creative people executing original ideas. I have great respect for creative talent and pride myself on creating and maintaining strong and productive relationships.  I am a confident leader with considerable expertise, but I am also a cooperative team player."