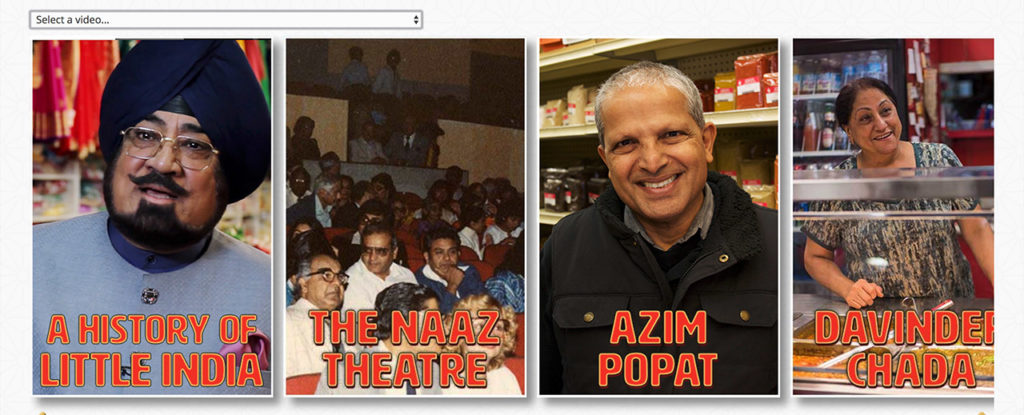 Above: A screen grab of the Video gallery we created for the Village of Dreams website.
WEB SHORTS GALLERY– www.villageofdreams.ca/villagers/
WEB SHORTS HOSTED ON YOUTUBE – See youtube channel here.
Produced in Association with TVOntario
Producer/Web Designer: Nina Beveridge
Web Developer Chris Monson
Webisode Editors: Paul Hart, Liam Hart, Kenneth Collins
Working with web developer Chris Monson, Beevision created a custom player to preview a series of web shorts hosted on YouTube (above).
From the spring of 2016 until the fall of 2017 we documented the activities, lifestyles, dreams and aspirations of this multi-cultural, diverse community. We'd like to thank the Gerrard India Bazaar Business Improvement Area (GIBBIA) for their support. On Canada Day we deployed a short form digital documentary series entitled "Meet The Villagers" that explores the South Asian entrepreneurs of the Bazaar as well as a few of the new wave of non South Asian business owners. It's a community that is in constant flux but still retains a rich and colourful South Asian flavour.
You might be interested in this.